Sifted caught up with three tech workers from Ukraine, to hear how life has changed
As the war continues in Ukraine, countless people from the country's tech community are facing huge challenges. Some are now serving in the military, others have been relocated to new, unfamiliar countries and are rapidly searching for jobs, while others are trying to keep working from close to the front line.
Sifted spoke to three tech workers and asked them to recount their experiences of the invasion. These are their stories.
 Oksana Vorobiova, developer for Pingle Studio, a games development service platform, Dnipro (central Ukraine)
Nastya Kovalenjo*, 20, Employee at a global IT company, now in Budapest
Ivan*, DevOps engineer at GlobalLogic, a digital product engineering service provider. Serving in the National Guard of Ukraine
It was a little awkward to move from a comfortable chair to rather "Spartan" conditions, but I've tried different jobs in life and some of my new colleagues were surprised because I'm not the stereotypical tech geek they used to see on the street or hear in stories. In general, it is a strange feeling, but there is an understanding that you must contribute to this fight against those who can harm your loved ones.

I'm planning to stay here as long as martial law is in place. When it's over, I'm planning to go back to work at my company and will continue to support the armed forces as a volunteer.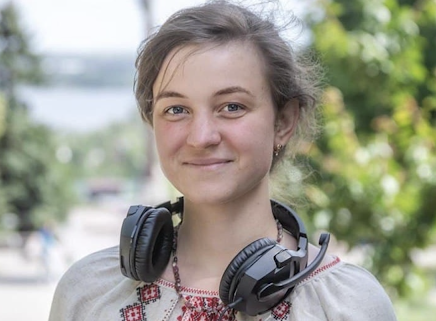 Support Ukraine!
Come Back Alive
is one of the largest charitable foundations that supports Ukrainian soldiers, founded by the IT specialist Vitaliy Deynega. The organization collected more than 210 million UAH (more than $7M) in 2014.
According to
Na chasi
, the
Patreon
page Come Back Alive is in the top ten projects by the number of financial donations.
There are several other organizations to support:
Army SOS, which develops drones;
Everybody Can, an organization that supports internally displaced people;
Help on the Ministry of Defense website.