We hear from several people who have fled the Russian invasion of Ukraine, and all have one thing in common: they intend to return home as soon as the war is won.
The United Nations defines refugees as, "people who have fled war, violence, conflict or persecution and have crossed an international border to find safety in another country."
In that narrow interpretation, the now almost 4.5 million people who have left Ukraine since the country was invaded by Russia on February 24 are indeed refugees, the majority in Poland, Romania, Moldova, Hungary, and Slovakia.
And yet it is notable that very few of those displaced by the invasion have applied for asylum in the countries hosting them. This is in part due to the European Union's generous temporary protection directive, which offers Ukrainians an EU residence permit, access to the labour market and housing, medical assistance, and access to education for children.
But it is also a reflection of the fact that few Ukrainians view their current status, or location – no matter how far away from home it is – as permanent. They want to return home as soon as possible, as soon as the war is won.
Kateryna Kachan was in Namibia with her two children when Russia launched its invasion. After "three days of tears" she says that she decided to continue with her life.
"I am working remotely for MacPaw, an IT company located in Ukraine, my son is homeschooling with a Ukrainian online school, while my daughter decided to join a Namibian school. I've also joined a new project as a volunteer for the Ukrainian government.

"My family and I have never felt like refugees: we don't request any social guarantees, we believe that everything depends on our own and we will work, study, do sport and so on in Namibia until we have the chance to get back to our hometown, Kyiv."
Alexandra Borodina is head of PR at Roosh, a Kyiv-based tech firm. She tells Emerging Europe that she "never imagined" leaving Kyiv, which she calls "the most promising and inspiring city in Europe".
"However, due to the war Russia started I am currently in Germany," she adds. "I moved to Berlin for several reasons, including the vibe and architecture similar to my hometown. I am lucky – I have a job and I can financially support myself. Here I will grow my network, just with one mission – to return to Kyiv immediately after the victory and make our country stronger and more beautiful than ever before."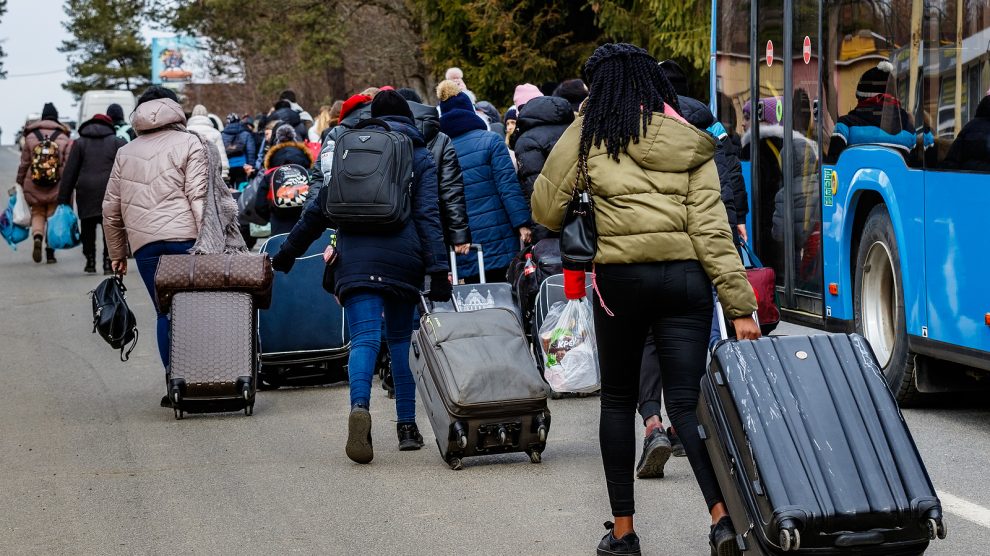 You can donate to TechUkraine here.
Support Ukraine!