There's a new frontier in Ukraine's defence against the Russian invasion: Web3.
Ukrainian founder Maksym Petruk knows he wouldn't make much of a soldier — so his way of aiding his country's defence against Russia involves selling a bundle of NFTs, the digital answer to collectibles. "We decided to join the war by Web3 means," Petruk told invitees to an immersive online event recently.
The audience had gathered to hear about the launch of the Crypto Cossacks Club, a collection of NFTs now selling for around €330 a pop to crypto enthusiasts.
Half of the proceeds made on this art will go to the war effort, including paying to de-mine the country. "We're probably the most mined country in the world right now," says Petruk, who is also CEO and founder of software company WeSoftYou.
The digital drawings, which depict various characters, are deliberately patriotic. "They're fearless warriors fused with tech geeks — or Ukrainians, in other words," Petruk explained. His personal NFT shows a character holding a kobza, a musical instrument that looks a bit like a lute (Petruk used to play in a punk band).
The artist behind the Crypto Cossacks, Ukrainian developer Yana Mitlitska, says she wanted the images to be "bright, brave and progressive".
The collection will grow over time to include "Russian antagonists", says Petruk. "We're thinking of having some drunk Russian bears."
"We're going to rebuild everything. Ukraine will become the capital of freedom and creative people from all over the world will want to build something here."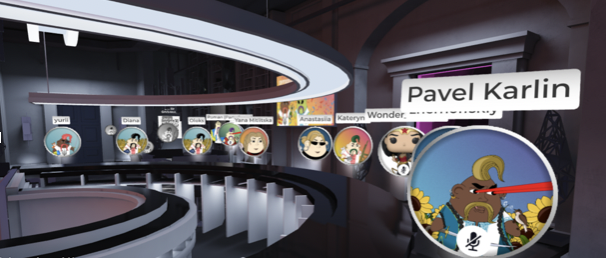 You can donate to TechUkraine here.
Support Ukraine!
Come Back Alive
is one of the largest charitable foundations that supports Ukrainian soldiers, founded by the IT specialist Vitaliy Deynega. The organization collected more than 210 million UAH (more than $7M) in 2014.
According to
Na chasi
, the
Patreon
page Come Back Alive is in the top ten projects by the number of financial donations.
There are several other organizations to support:
Army SOS, which develops drones;
Everybody Can, an organization that supports internally displaced people;
Help on the Ministry of Defense website.