Delfast founder and CEO Daniel Tonkopi talks e-bikes in Ukraine and managing remotely during a military invasion
Guinness World Records holder e-bikes Delfast presented  a medical e-bike which is used by volunteers in Kyiv for deliver humanitarian aid and medicine, as a high-range ebike is exactly what they need.
Delfast began as a one-hour delivery company. (The name is short for "we deliver fast.") Tonkopi wanted to use e-bikes for the service because they were cheap, quick, zero-emissions and didn't require couriers to pedal for hours on end. When he couldn't find bikes with long enough battery life to work all day, he decided to try building his own. His Frankenstein creations turned heads. "We heard a lot of asks from random people. 'Hey, are you selling these bikes?'" he says. So, in 2017, Delfast launched a crowdfunding campaign, raised $165,000 and sold 44 e-bikes.
When the war began, we decided that we are going to help the people of Ukraine and we are going to donate 5% of all our sales revenue as a company. And we've donated three e-bikes — two of our Top 3.0 bikes to Ukrainian military forces and one prototype to the volunteer division. They are using this prototype for their medical staff. Three bikes are what we had in our facilities at the beginning of the war. We deliver parts and semi-assembled bikes from China to California. And we have our stock here in Los Angeles. We have just an R&D center in Ukraine. We didn't have many spare parts in Kyiv.

Then we launched a Series A venture round at the beginning of this year. We paused at the end of February, but now I am back at it. The goal for the round is $20 million. We've received $2 million and right now I'm in negotiation for another $5 million. We have a product, we have a product plan, we have a platform, we have proprietary technologies, we have sales, and we are growing, even without outside investment. We need investment to make the growth faster. We are growing at 3x. We want to grow 20x. I'm building a multibillion-dollar company here.
People are still sitting in bomb shelters. They live in their apartments or houses but when they hear air-raid sirens, they have to go into bomb shelters. It is constant bombing. Every Monday starts with a Zoom call with everyone, we ask them how they are, if they are safe, what's going on, and then we move on to our usual business issues.What is crazy is that during the war, our engineers have developed a totally new product. They were tired of sitting in the basement and tired of being afraid, and they wanted to move their energy and inspiration into something new. And they created a new model for the US market, which we are going to unveil in the beginning of August.
Suport TechUkraine team here.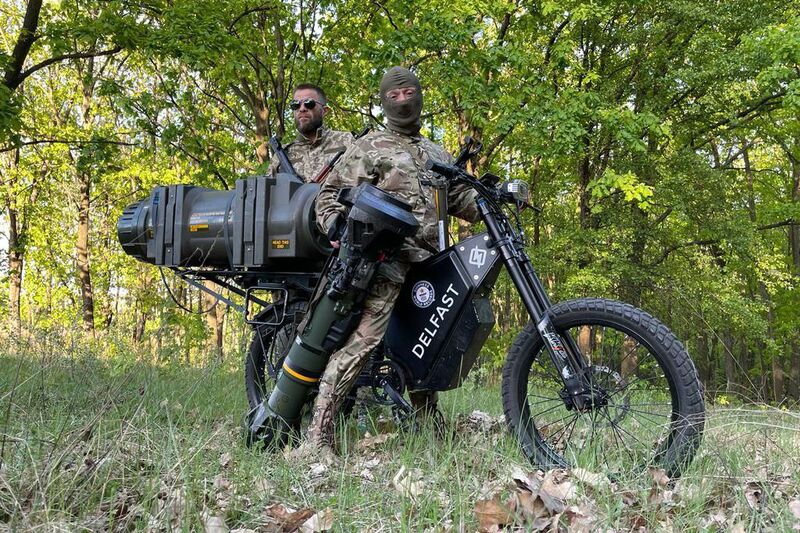 Support Ukraine!
Come Back Alive is one of the largest charitable foundations that supports Ukrainian soldiers, founded by the IT specialist Vitaliy Deynega. The organization collected more than 210 million UAH (more than $7M) in 2014.

According to

Na chasi

, the

Patreon

page Come Back Alive is in the top ten projects by the number of financial donations.
Army SOS, which develops drones;
Everybody Can, an organization that supports internally displaced people;
Help on the Ministry of Defense website.