The Ukrainian

Ajax Systems,

the largest manufacturer of security systems in Europe, presented the air alert solution for educational institutions and businesses in Ukraine to protect and save lives.

The presentation of the system took place in 278 Kyiv gymnasium, where was launched the pilot project: in total, 12 sirens for this school. When the alert is on, it sounds like a loud voice (up to 113 DB) and a red visual signal. The State Emergency Service of Ukraine approves the project.
The project integrated the Air Alarm app with Ajax security systems solving the problem within reestablishing the offline educational process, business activity, and especially on de-occupied territories where the alarm systems are totally destroyed. Our team provide this project pro bono, – Valentine Hrytsenko, CMO Ajax Systems.
According to the company, 400 schools in Ukraine have already installed the Ajax security systems and hundreds of thousands of business objects that could be integrated into the new Air Alert systems.
In March, just after the full-scale invasion, by the initiative of stfalcon.com, supported by the Ministry of Digital Transformation of Ukraine, Ajax Systems launched the Air Alert app for iOS and Android, which 12MLN Ukrainians now use. The app generates a loud, critical alert warning of an airstrike, chemical attack, technological catastrophe, or other civil defense alerts. It instantly informs about the beginning and end of an alert. It receives signals first-hand from Ukrainian regional administrations, helping people react as quickly as possible.
Ajax Systems is the largest security system manufacturer in Europe. The product range consists of over 50 wireless and wired devices for ultimate indoor and outdoor security. Today, Ajax reliably protects over 1.500.000 people in 130 countries across the globe.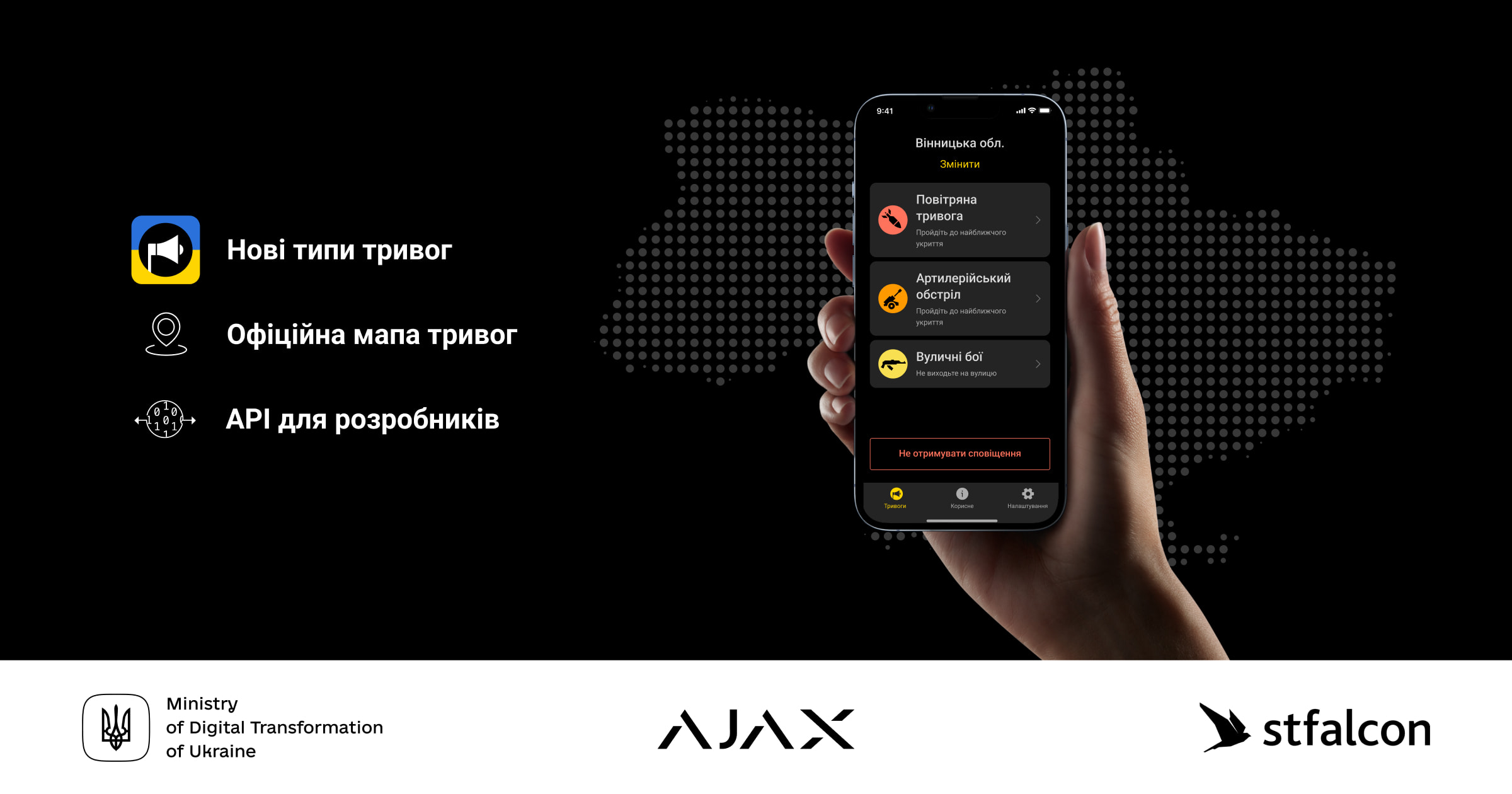 You can support our team and donate to TechUkraine here.
Support Ukraine!
Come Back Alive is one of the largest charitable foundations that supports Ukrainian soldiers, founded by the IT specialist Vitaliy Deynega. The organization collected more than 210 million UAH (more than $7M) in 2014.

According to

Na chasi

, the

Patreon

page Come Back Alive is in the top ten projects by the number of financial donations.
Army SOS, which develops drones;
Everybody Can, an organization that supports internally displaced people;
Help on the Ministry of Defense website.