Ukrainian entrepreneurs brought a message of hope to this week's Web Summit in Lisbon, Europe's largest tech gathering that ended on Friday: the war has made them more resilient than ever.
Standing next to her company's stand, Olga Shapovalova, who works at education technology company Headway, said Russia's invasion on Feb. 24 changed everything. Working from a bomb shelter became normal. Some of the startup's employees fled.
But even as Russian missiles rained down, Headway grew its business. It hired dozens of workers, opened an office in neighbouring Poland, and used its learning app to combat the invader's propaganda.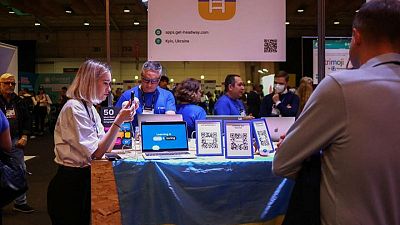 Support TechUkraine team here.
Support Ukraine!
Come Back Alive is one of the largest charitable foundations that supports Ukrainian soldiers, founded by the IT specialist Vitaliy Deynega. The organization collected more than 210 million UAH (more than $7M) in 2014. 

According to 

Na chasi

, the 

Patreon

 page Come Back Alive is in the top ten projects by the number of financial donations.
Army SOS, which develops drones;
Everybody Can, an organization that supports internally displaced people;
Help on the Ministry of Defense website.