The war in Ukraine is "really a technological war," the country's vice prime minister and minister of digital transformation, Mykhailo Fedorov said on Thursday at Web Summit as Microsoft announced an extension of its tech support for the embattled country.
After Russia invaded Ukraine on February 24, one of the first attacks was on Ukraine's data centres, Feodorov added.
The minister, who visited Ukraine's army at the beginning of the war, also told journalists at the press conference that one of the demands made by a military commander on the frontline was for a 3D printer.
The Microsoft's vice-chair and president Brad Smith announced a further $100 million (€102 million) aid package to support tech in Ukraine through 2023. The package will extend support for the government, critical infrastructure, and other sectors that can continue to serve Ukrainian citizens through Microsoft Cloud.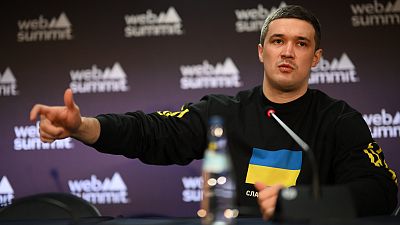 Support TechUkraine team here.
Support Ukraine!
Come Back Alive is one of the largest charitable foundations that supports Ukrainian soldiers, founded by the IT specialist Vitaliy Deynega. The organization collected more than 210 million UAH (more than $7M) in 2014. 

According to 

Na chasi

, the 

Patreon

 page Come Back Alive is in the top ten projects by the number of financial donations.
Army SOS, which develops drones;
Everybody Can, an organization that supports internally displaced people;
Help on the Ministry of Defense website.