Ukraine's previously booming tech sector has shown impressive resilience in face of Russian invasion
"We had a plan for when the war started," says Bogdan Nesvit, the 30-year-old co-founder of Ukrainian tech developer Holy Water. "We relocated the female part of the team to Poland. With men not allowed to leave the country, we are all working between bomb shelters and hotels."
Nesvit is now sharing a hotel room with six of his 80 colleagues in western Ukraine ("It is like a dorm"). He is one of the country's army of almost 300,000 tech workers who have embarked on an unprecedented migration to keep their businesses running during the Russian invasion.
The hotel where he is now based has turned its gym into a makeshift communal office space – Nesvit estimates it is being used by around 100 workers around the clock – as the relative safety of the west of Ukraine has made it the focus of relocation plans put into play by domestic and international businesses.
Nesvit's well-rehearsed evacuation – buses were pre-booked to leave from the company's offices in Kyiv, which served as a rally point for staff and family members as soon as war broke out – is typical of plans put into action by Ukraine's 8,700 IT-focused companies in cities across the country.
Ukraine's tech industry is a $6.8bn juggernaut that has more than tripled in size since 2016, with 25,000 new graduates joining the ranks of workers annually. It is overwhelmingly young – 80% are aged 18 to 32 years old – and had aimed to grow to as much as $16.3bn by 2025 before the outbreak of war. And it is fighting back.
Nesvit is a prime example. He used to live in London, studied at Oxford and then University College London (UCL), and worked for the UN in New York and British American Tobacco in London and Ukraine before setting up his own business.
"Ukraine is one of the best countries in the world in terms of technical talent, cost and quality of living," he said. "Salaries in the Ukraine and US are hugely different, but the talent is of the same skill level. It is a shame the war is happening as the IT industry here is growing so fast."
The industry has been on a war footing since Russia took control of Crimea and stirred conflict in the Donbas in 2014. These so-called "business continuation plans" were dusted off when Putin launched his "peace-keeping" incursion into the east of Ukraine as a precursor to a full invasion.
Sensing the threat, the IT Ukraine Association tested the sector's readiness at the start of February with a survey question that would be unthinkable coming from a trade body in most countries: "Does your company have an emergency response plan for such cases as large-scale combat operations, lack of internet access, power outage etc?"
More than 90% said they already had, or were developing, plans to keep Ukraine's tech sector able to continue to service domestic and international clients.
"It is about measures and actions to protect and make operations safe and able to continue," says Konstantin Vasyuk, the association's executive director. "Relocating vulnerable workers, ensuring data is in the cloud, alternative internet connections, transferring staff and specialists to western parts of Ukraine and countries in Europe. Things that can, and have, to be implemented very fast."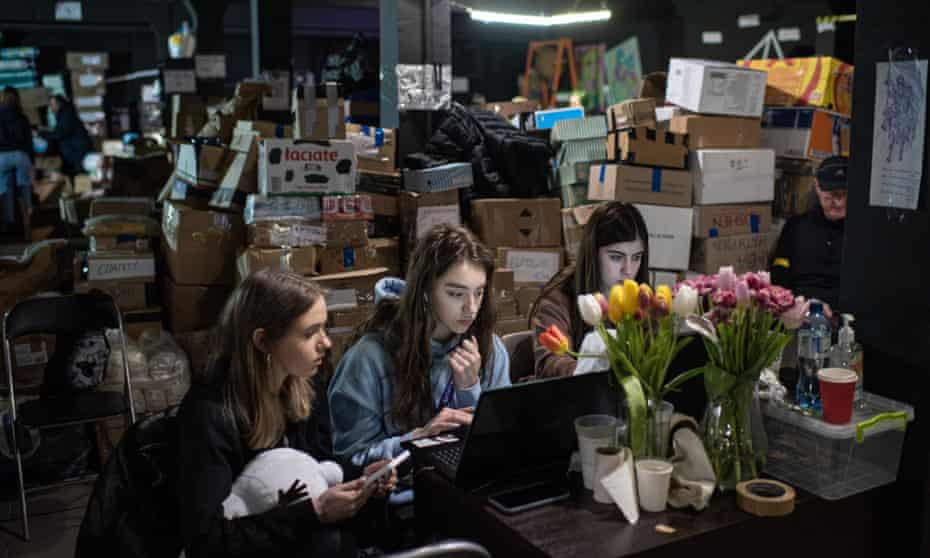 #StayWithUkraine
#RussiaInvadedUkraine
Support Ukraine!