The Ukrainian delegates who came to Cannes for MIPIM 2022 did so with a clear message: Ukrainian business is alive and kicking, and the world needs to know.
This year's Ukrainian delegation at the world's largest real estate event, MIPIM, was meant to be bigger than ever, with over 100 Ukrainian real estate players planning to attend. They were to present a diverse range of projects from across the country, but these plans were dashed by Russia's invasion of Ukraine on February 24.
Nevertheless, Ukraine still had a presence, and it was a united front: unlike previous years, when Ukrainian cities had their own separate delegations, this year the country was represented by a single, pan-Ukrainian stand. Among those who visited was François Hollande, the former French president and a keynote speaker at MIPIM 2022, who said that France "would not stop" in its efforts to help Ukraine.
To draw further attention to Ukraine's ongoing tragedy, on March 16 the understaffed delegation organised an event called Stand with Ukraine at MIPIM.
Olga Balytska, advisor to Kyiv's mayor Vitali Klitschko, opened the event with an emotional speech in which she stressed that Ukrainian companies remain reliable as service providers, and that they need their clients more than ever.
"We are here to show that we are winners, that we will overcome. We want to emphasise that Ukraine is fighting, but also working," Balytska explained afterwards. "It's important to show that here in Cannes, and all over Europe."
Balytska added that the country's IT services were working perfectly, and that the Ukrainian banking system is fully operational, and there is money in the country's cash machines.
"Half of Ukrainian companies are operating to some extent. Just yesterday I received a text message from Kyiv saying that some businesses are now re-opening, even coffee shops. And I would add that foreign-owned companies are staying in Ukraine to support us."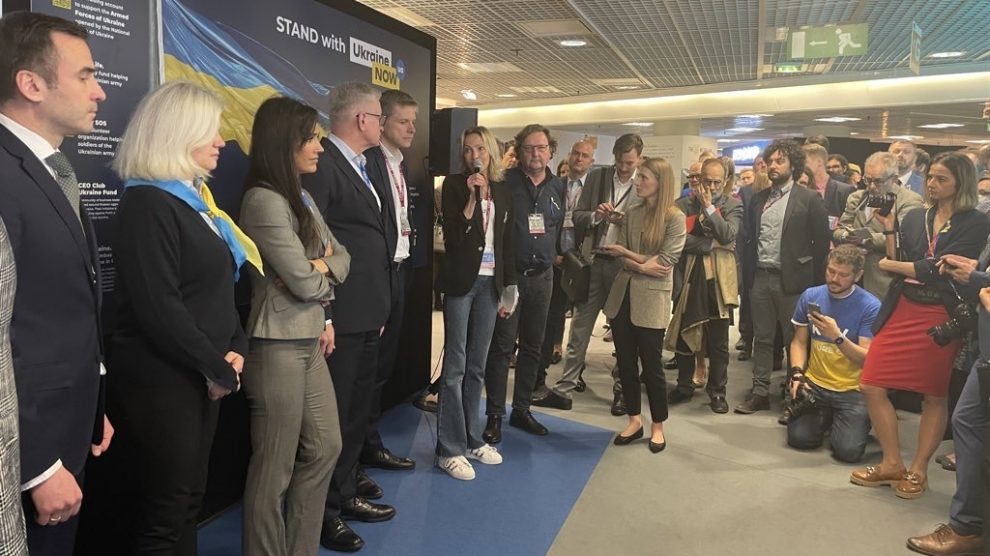 #StayWithUkraine
#RussiaInvadedUkraine
Support Ukraine!