In an unprecedented move, Ukraine's digitalization minister has called for cyber volunteers around the world to attack targets with links to Russia. Thousands have answered his call. Who are they?
Before heading to his day job in "just another city" in Denmark, Jens spends around an hour of the morning  defending Ukraine in cyberspace.
First, the IT professional in his mid-40s checks the messenger app Telegram for a list of websites of Russian organizations and companies. Then, he activates a program that automatically bombards the pages with fake requests.
Throughout the day, as he goes about his work, Jens regularly makes sure the software does what it is supposed to: overwhelm the websites with so much traffic that they collapse.
When he goes to bed, he knows he will do the same again the next day — silently. His wife, friends and colleagues have no idea.
"I am doing this to punish the Russians for their war crimes," Jens told DW over an encrypted voice call. Like all hackers interviewed for this article, he spoke on the condition of anonymity because their activities are illegal.
He is one of potentially thousands of pro-Ukrainian cyber guerrillas spread around the world who launch attacks on targets in Russia or with links to the country.
The core of the IT army
The idea to recruit a volunteer cyber army was born when the war broke out in late February.
As the first missiles hit Ukraine, civilian experts from the country's cybersecurity industry approached the country's government to offer help, said entrepreneur Yegor Aushev, the co-founder of the Ukrainian cybersecurity company Cyber Unit Technologies.
"Our only motive is to stop this war," Aushev told DW over the phone from a location close to Kyiv. When they encouraged other cyber experts to join them on social media, hundreds answered their call. One month into the war, their number has grown close to a thousand people, he estimates.
Read more via DW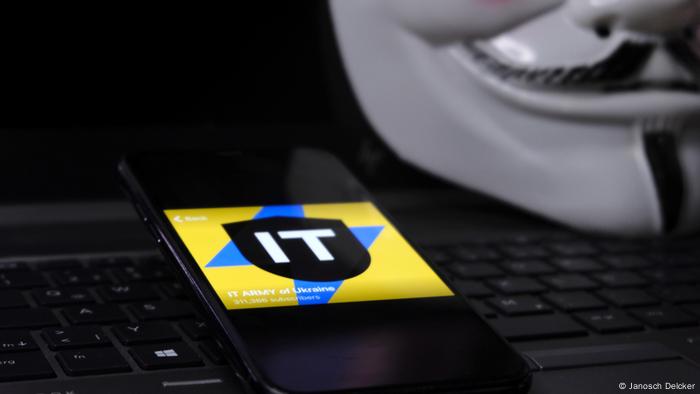 Support Ukraine!