Vitaliy Semenets fled Russia's attacks on his home near Ukraine's capital Kyiv only to return and find his apartment had been ransacked with personal items missing. But he knows where his Apple AirPods are.
After he switched on the "Find My" feature, he discovered they had crossed the border into the Belgorod region of Russia.
"About 60 per cent of the apartments in our living complex were looted and I remembered I left my AirPods at home somewhere so I wanted to check if they are still at home," Semenets told Euronews Next.
"I was really surprised that they were not in Ukraine already and were somewhere in Russia".
Semenets then decided to post on Instagram about it.
"Thanks to technology, I know where my AirPods are now. It was looted by Russian orcs from my home in Hostomel," he wrote.
Since the war began in February, Ukrainians have taken to calling Russian invaders Orcs after the fictionalised monster anthropoid characters from JRR Tolkien's fantasy novel The Lord of the Rings.
He told Euronews Next he decided to post on Instagram so "everybody could see that was happening now because people from Russia don't believe that their soldiers are killing people, they steal things and do all these bad things in Ukraine".
Read more via Euronews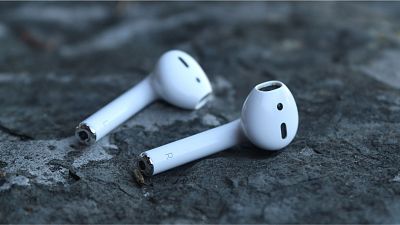 Support Ukraine!
Come Back Alive
is one of the largest charitable foundations that supports Ukrainian soldiers, founded by the IT specialist Vitaliy Deynega. The organization collected more than 210 million UAH (more than $7M) in 2014.
According to
Na chasi
, the
Patreon
page Come Back Alive is in the top ten projects by the number of financial donations.
There are several other organizations to support:
Army SOS, which develops drones;
Everybody Can, an organization that supports internally displaced people;
Help on the Ministry of Defense website.