Ukrainian tech entrepreneurs among the biggest supporters during war, according to Forbes Ukraine.
Oleksandr Kosovan, founder and CEO of MacPaw, provides humanitarian and financial assistance via MacPaw Development Foundation, an NGO that has been supporting social projects in Ukraine since 2015, is able to source and distribute large quantities of food, medical supplies, hygiene products, and other humanitarian aid to those in need.
Oleg Krot and Yura Lazebnikov, TECHIIA holding founders, support Army and civilians via Techiia Foundation.
Max Polyakov, space tech entrepreneurs, founder of Noosphere Venture Partners & NOOSPHERE.
Read more via Forbes Ukraine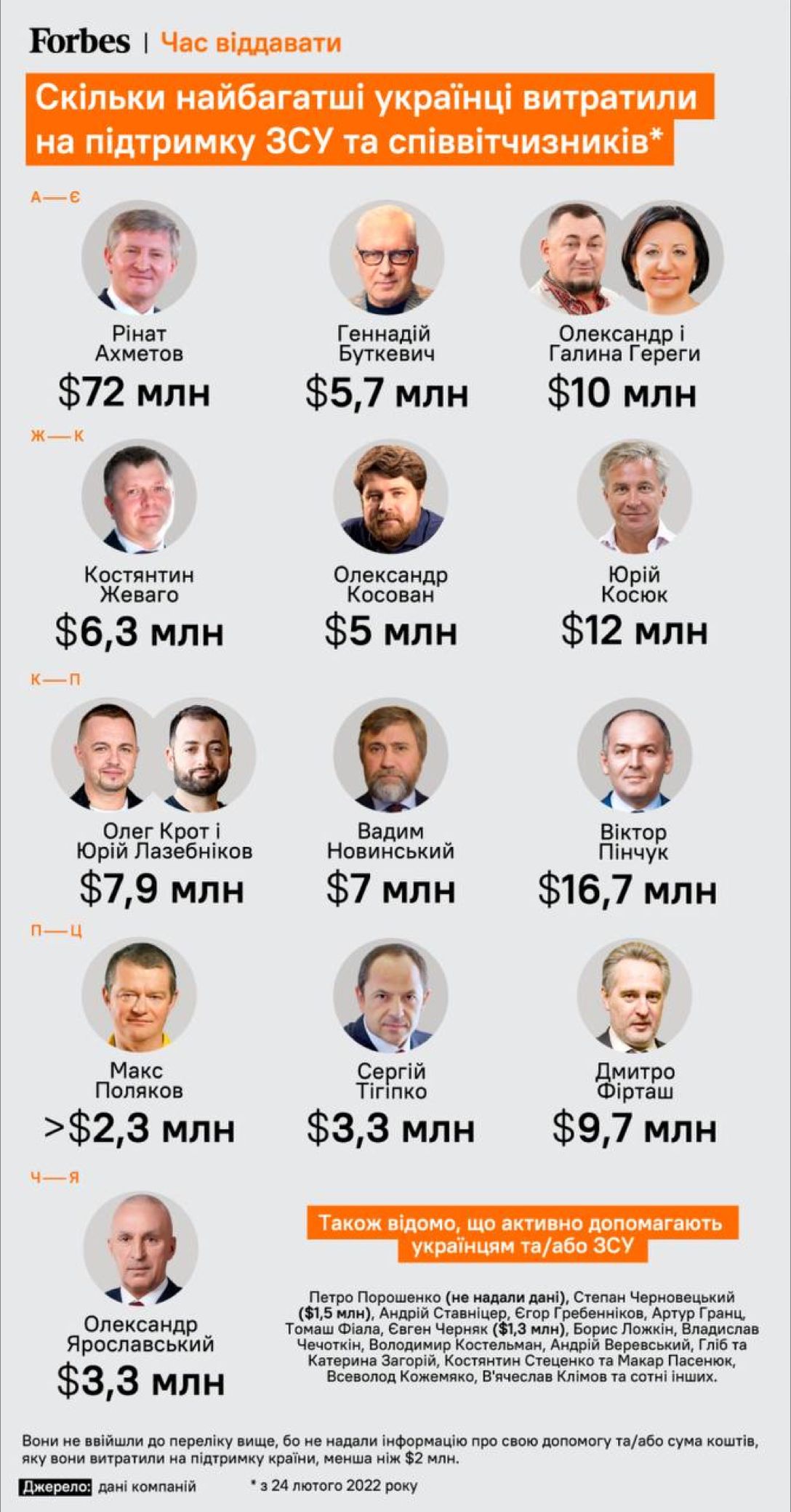 You can donate to TechUkraine 
here
.
Support Ukraine!
Come Back Alive
is one of the largest charitable foundations that supports Ukrainian soldiers, founded by the IT specialist Vitaliy Deynega. The organization collected more than 210 million UAH (more than $7M) in 2014.
According to
Na chasi
, the
Patreon
page Come Back Alive is in the top ten projects by the number of financial donations.
There are several other organizations to support:
Army SOS, which develops drones;
Everybody Can, an organization that supports internally displaced people;
Help on the Ministry of Defense website.