The Kyiv School of Economics Institute is making good use of AI technology developed by a Polish-US start-up to assess the damage caused to infrastructure in the Ukrainian cities of Bucha, Irpin and Mariupol.
A Polish-US AI start-up Tensorflight is providing its expertise in the field of property damage assessment, on a pro bono basis, to the Kyiv School of Economics (KSE) Institute, a leading think tank and the analytical unit of the Kyiv School of Economics that since the onset of the Ukraine war in February has been spearheading an initiative to assess infrastructure damage, first of all in the Ukrainian cities of Bucha, Irpin and Mariupol.
The initiative collects, evaluates, analyses and documents information provided by government agencies, local authorities, citizens and others, on the damage inflicted to civilian infrastructure resulting from the Russian invasion.
The start-up, Tensorflight, is an AI imaging-based insurtech automating commercial property inspections and claims processing, helping underwriters with risk assessment. Founded in 2016, its proprietary AI and computer vision technologies eliminate inaccuracies within property infrastructure data, significantly decreasing both the cost of and time spent on inspections in the insurance process.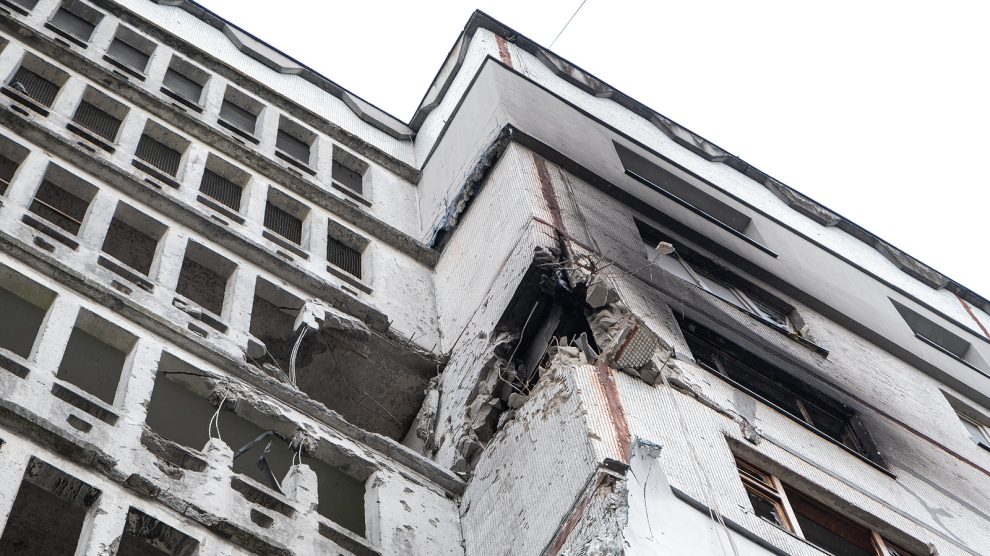 You can support our team and donate to TechUkraine here.
Support Ukraine!
Come Back Alive is one of the largest charitable foundations that supports Ukrainian soldiers, founded by the IT specialist Vitaliy Deynega. The organization collected more than 210 million UAH (more than $7M) in 2014.

According to

Na chasi

, the

Patreon

page Come Back Alive is in the top ten projects by the number of financial donations.
Army SOS, which develops drones;
Everybody Can, an organization that supports internally displaced people;
Help on the Ministry of Defense website.