Amid the war-scarred streets of the Ukrainian city of Lviv, which has been heavily bombed by the Russians, the foundations of the world's first 3D-printed school to be built in a war zone have been laid this week.
The ambitious project – which has never been undertaken before on the ground amid an ongoing war – was initiated and funded by the non-profit tech and humanitarian start-up TEAM4UA in cooperation with the city authorities and other companies who are putting 3D technology at the service of those displaced by the war in Ukraine.
In the Lviv region, where the school will be built, there are 250,000 officially registered internally displaced people, over 75,000 of which are children.
The recent Russian strikes against civilian targets, launched by Moscow in retaliation for the destruction of a key supply bridge between Russia and Crimea, have put Lviv once again under fire. On Tuesday, a Russian missile hit critical infrastructure in the city.
Strikes won't stop the construction of the 3D-printed school – but the blackout the city has experienced after Russian strikes hit an electricity supply in the Lviv region on Monday are likely to hinder efforts to build it. Construction may be delayed, but Tiné is positive the school will be built – as soon as it's safe for the crew to get into Ukraine.
This will absolutely not divert us one centimetre off the target, which is to help people reconstruct what has been destroyed and to receive long-term education – Charles Tiné, member of TEAM4UA's strategic committee.
Read more via Euronews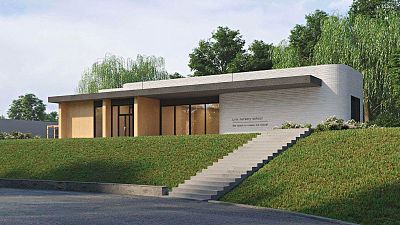 You can donate to TechUkraine here.
Support Ukraine!
Come Back Alive
is one of the largest charitable foundations that supports Ukrainian soldiers, founded by the IT specialist Vitaliy Deynega. The organization collected more than 210 million UAH (more than $7M) in 2014.
According to
Na chasi
, the
Patreon
page Come Back Alive is in the top ten projects by the number of financial donations.
Army SOS, which develops drones;
Everybody Can, an organization that supports internally displaced people;
Help on the Ministry of Defense website.